Exploration of Flight
Beechcraft T-34 Mentor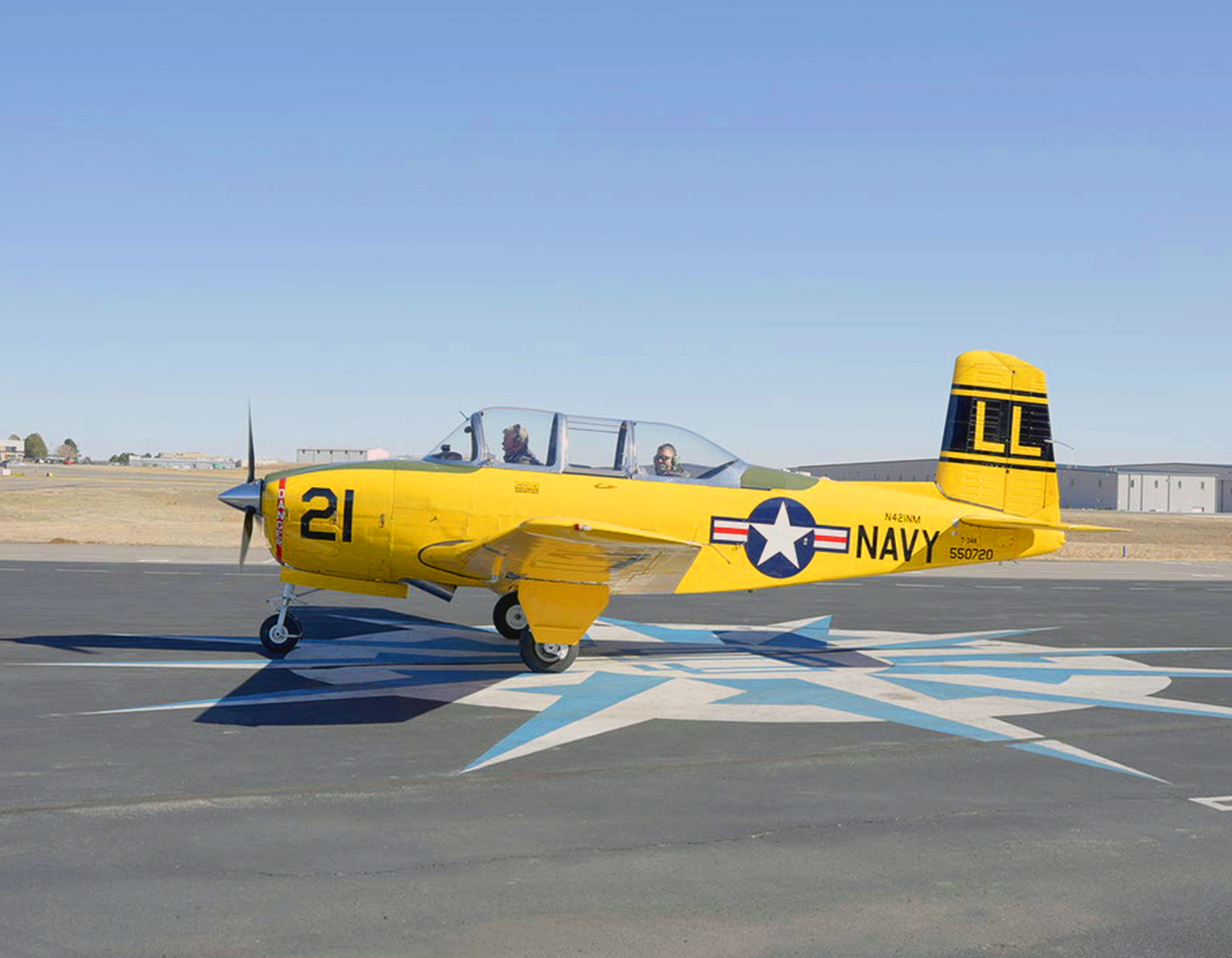 Walter Beech originally developed the T-34 Mentor as the Beechcraft Model 45, a general aviation aircraft after World War II, a period when the US military had an excess of training aircraft.
The aircraft saw use in the late 1940s in Japan, Spain, several South American countries, and Turkey. The US Air Force purchased 450 T-34As with over 1,450 built by companies in other countries such as Fuji Heavy Industries of Japan and FMA of Argentina for local use. In 1954, the US Navy purchased over 420 T-34Bs.
The US Air Force moved away from the T-34 in the late 1950's switching to the T-37 jet trainer with the US Navy favoring the T-6 Texan II by the mid-1980s. Wings Over the Rockies' Model T-34A 'Mentor' was previously owned and flown by the Lima Airshow Team, hence the LL21 designation on its right wing.
Aircraft Specifications:
Engine: Continental O-470, 225 hp
Cruise Speed: 165 mph
Maximum Speed: 214 mph
Service Ceiling: 30,000 feet
Length: 28 feet 8 inches
Wingspan: 33 feet, 4 inches
Crew: One
Passengers: One
Number Built: Over 2,300 units
Book a Flight Experience
Give the gift of flight! Now offering flights in a variety of modern and vintage aircraft.
Learn More