Exploration of Flight
Varga 2150A Kachina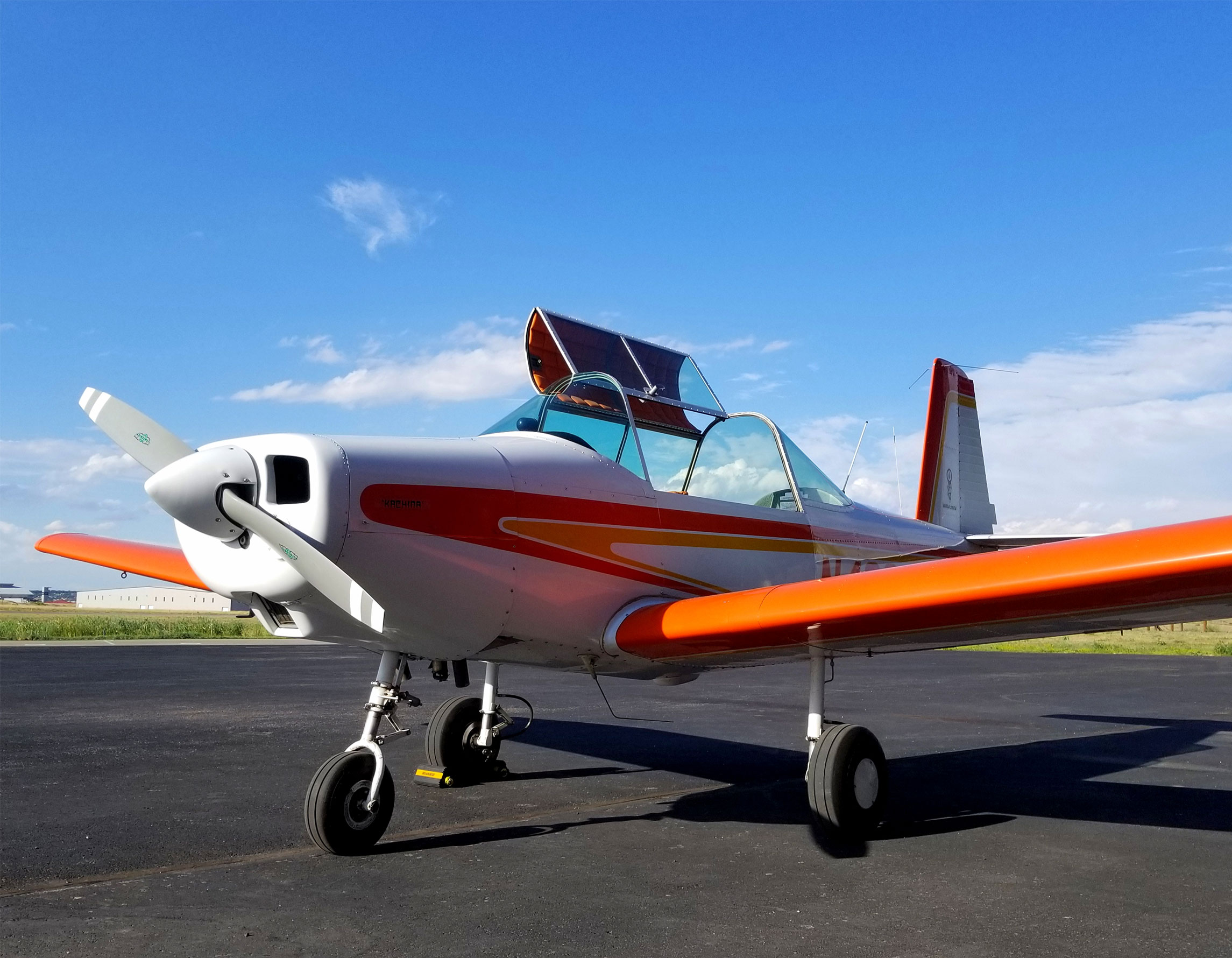 In the 1950s, William J. Morrissey designed an airplane inspired by the trainer aircraft of WWII, featuring tandem seating and a center joystick. The aircraft construction rights were sold to Shinn Engineering Inc. and later to the Varga Aircraft Corporation in 1965. Based in Chandler Arizona, Varga christened the aircraft "Kachina," named for the spirits of the local Hopi tribe. Varga's model included a larger engine, generating 150hp. This gave the 2150A superior performance to competing two-seat aircraft of the era.
Varga ceased production in 1982, among the many general aviation manufactures which went out of business in the 1980s. There are 83 aircraft still registered in the United States. Of the surviving examples, several reside in Colorado. The aircraft at Wings Over the Rockies is vintage 1977 with factory original paint and upholstery. This plane offers low operating costs with exceptional style, great for first-time flyers and sight-seeing. The 2150A is the smallest aircraft in the Wings Over the Rockies fleet; passenger height and weight limitations are nonnegotiable for flight safety.
Aircraft Specifications:
Engine: 150 hp Avco Lycoming O-320-A2C Flat Four
Cruise Speed: 135 mph
Maximum Speed: 170 mph
Service Ceiling: 22,000 feet
Length: 21 feet 2 inches
Wingspan: 30 feet
Crew: One
Passengers: One
Number Built: 121 units
Book a Flight Experience
Give the gift of flight! Now offering flights in a variety of modern and vintage aircraft.
Learn More