Exploration of Flight
Varga 2150A Kachina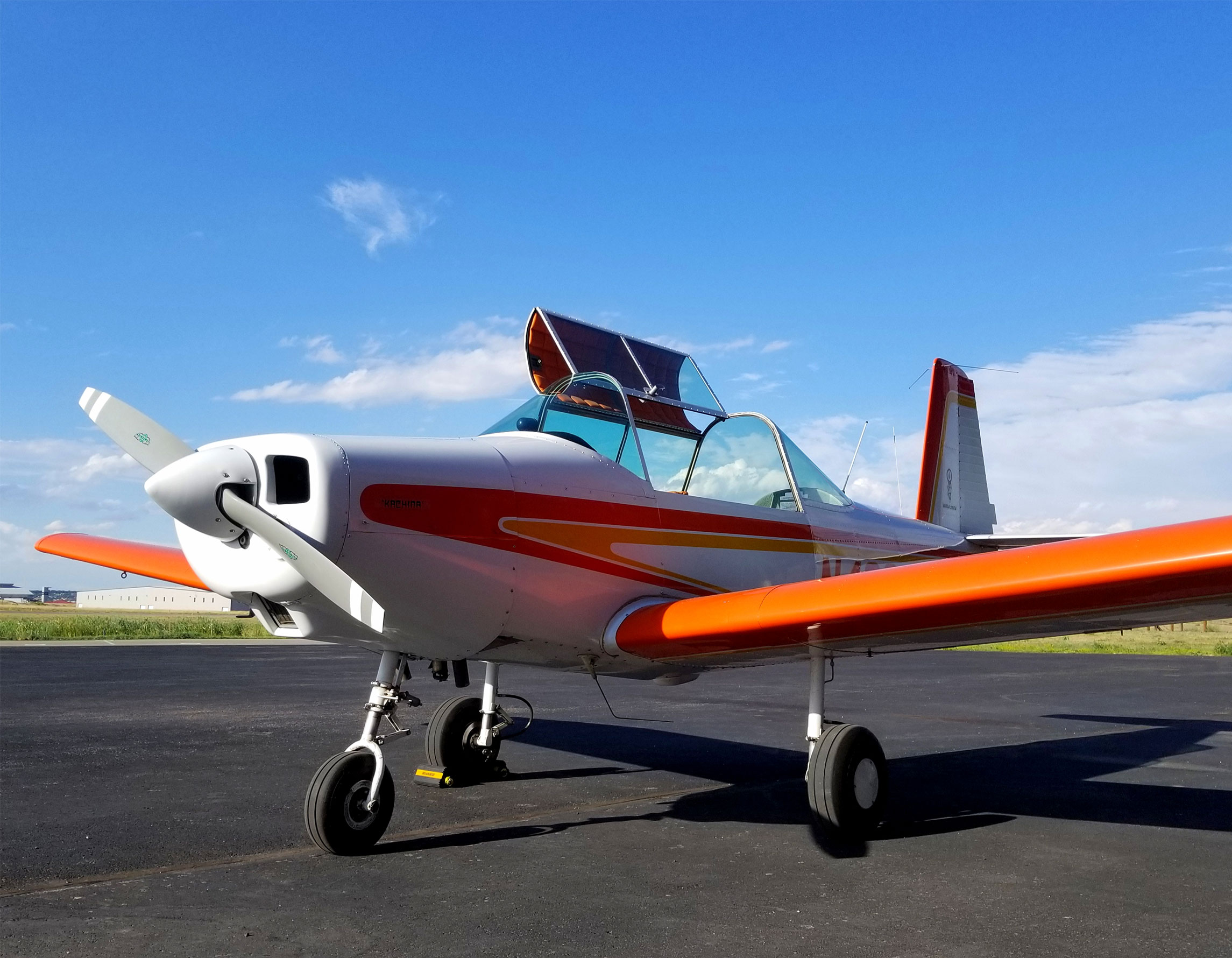 Shortly after World War II, William J. Morrisey, a former Douglas Aircraft Company test pilot, formed Morrisey Aviation Inc. He designed and built a two-seat lightplane of wood structure known at the time as the Vorrisey nifty. In 1958, Morrisey introduced an all-metal version with a new powerplant known as the Vorrisey 2150. Ten 2150As were produced before Shinn Engineering Inc. purchased the construction rights to the aircraft. Shinn built 50 units with modifications to improve the design before selling all manufacturing rights to the Varga Aircraft Corporation in 1965.
Varga produced this aircraft under the new name, the Varga 2150A Kachina. The Varga model also introduced a more powerful engine. The Kachina is of a cantilever low-wing monoplane design. The aircraft's wing includes plain ailerons and two-position trailing-edge flaps. The tail unit is of convectional design, non-retractable tri cycle landing gear. The Kachina was designed for both sporting and training purposes. The aircraft is no longer manufactured.
Aircraft Specifications:
Engine: 150 hp Avco Lycoming O-320-A2C Flat Four
Cruise Speed: 135 mph
Maximum Speed: 170 mph
Service Ceiling: 22,000 feet
Length: 21 feet 2 inches
Wingspan: 30 feet
Crew: One
Passengers: One
Number Built: 121 units
Book a Flight Experience
Give the gift of flight! Now offering flights in a variety of modern and vintage aircraft.
Learn More